Careers
Fresno Madera Farm Credit's Board of Directors and Management believe its employees are its most important asset. We operate in a highly competitive finance and banking market with trained professionals, skilled technicians and support staff.
We strive to attract, develop and retain a diverse workforce of self‐motivated, performance driven individuals who are passionate about Agriculture. We offer competitive compensation packages and excellent benefit programs.
We are an equal opportunity employer and all qualified applicants will receive consideration for employment without regard to race, color, religion, sex, national origin, disability status, protected veterans status, or any other characteristic protected by law.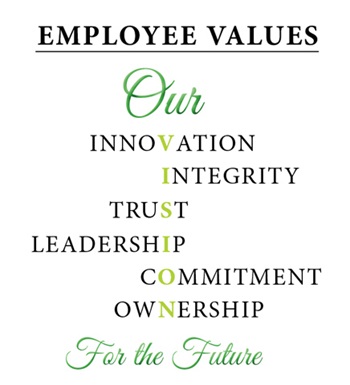 Open Positions
The Appraiser is responsible for performing all functions required to provide accurate appraisals of the value of real property and, in some cases, personal property, involved in Farm Credit lending. This includes maintaining market value trends, completing market surveys, and collecting and analyzing real estate sales information to support appraisals and asset valuation. This position also requires participation in fee appraisal services.
View full posting
The Director of Credit Administration is a member of the Leadership Team under the direction of the Chief Credit Officer (CCO). The Director of Credit Administration manages credit portfolio risk through quality control, credit training, and development of risk based underwriting guidance. Additionally, they will lead the Credit Analyst department, and ensure policies and procedures adhere to the lending philosophy, as dictated by the Board and FMFC's Executive Loan Committee.
View full posting
The Senior Vice President, Chief Financial Officer leads the accounting function and is a member of the senior leadership team. This role establishes the Association's Strategic Framework and Business Plan and enables the successful achievement of the Strategic Imperatives. As the Executive leader for the Accounting team, this role oversees all accounting functions, and ensures the team has the resources needed to meet employee and customer expectations.
View full posting